Hotel Introduction
Living in Yilan, the "slow movement" has been picking up steam, It's about a new kind of lifestyle, which asks us to find ways to put on the brakes and stop racing against the clock. Yunoyado, the inheritance of Jiaoxi's cultural vein in Taiwan. Yunoyado Onsen, with Japanese style, is located right in the center of Jiaoxi. Access to major transportation centers,make Yunoyado excellent for experiencing the city.We offer the bathtub in each room is filled up with hot spring water for you to relax, Chinese/ Japanese breakfast, the only one observation deck in Jiaoxi. Yunoyado Onsen wish you have fond memories of your trip here.
Tel:03-9885889
Hotel Address:No.32, Xinyi Rd., Jiaoxi Township, Yilan County 262, Taiwan (R.O.C.)
Room Introduction
There are 15 rooms in Yunoyado Onsen, Small but complete.We provide Flat-screen TV, Cha Tzu Tang free toiletries, latex pocket-spring mattress, down comforter, down pillow(CHERRY GOOSE), handmade bathrobe, Shower, Bathtub, Hot Spring Bath ,free WiFi, we hope you can kindly understand our preparation.
Leisure Facilities
When observing the panoramic, picture-postcard view ,the monlight and stars struck on Lanyang Plain ,these streets are brilliant with pearly radiance of electrictity. Looking at Gueishan Island in the distance,the busy people living in the city come here to find the place for relaxing. The observation deck in Yunoyado Onsen offer you magnificent sight, wish you have a nice, cheerful journey.*children under the age of six /110 meters must be accompanied by an adult
Restaurants
First glimmer of dawn, with Chinese and Japanese morning cuisine, exhilarate your spirits. The finest seasonal ingredients recipes,fresh,simple and fine cooking material , all our efforts must be directed towards customers satisfaction.Yunoyado Onsen extended mealtime for making people feel relaxed during vacation.breakfast time : 7:30 am–10:30
Peripheral Scenes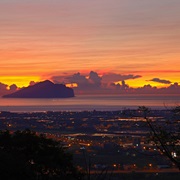 Linmei Shipan TrailJiaoxi Hot Springs ParkWufengchi WaterfallSh-Chau Agriculture AreaWuShi Harbour
Directions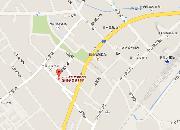 the distance of walking for 5 minutes from Jiaoxi train station to Yunoyado Onsenthe distance of walking for 8 minutes from Jiaoxi Transfer station to Yunoyado OnsenLandmarks: Tangweigou Hot Spring Park